There are 3 types of workshops:
P

a

i

n

t

P

a

r

t

y
For adults, children (8 and above) and the whole family
Release your inner artist.
A happy encounter in front of an easel, canvas and paints.
According to my method: anyone can paint!
Find the Picasso that's hidden in you.
Quality time to:
Women's parties
Friends
Family
Events of any kind
Your art piece will be taken home at the end of the event.
What you will get:
A desktop easel
Canvas 30 x 30 cm
Pencils, brushes, plenty and variety of acrylic paints.
Professional attention
And love.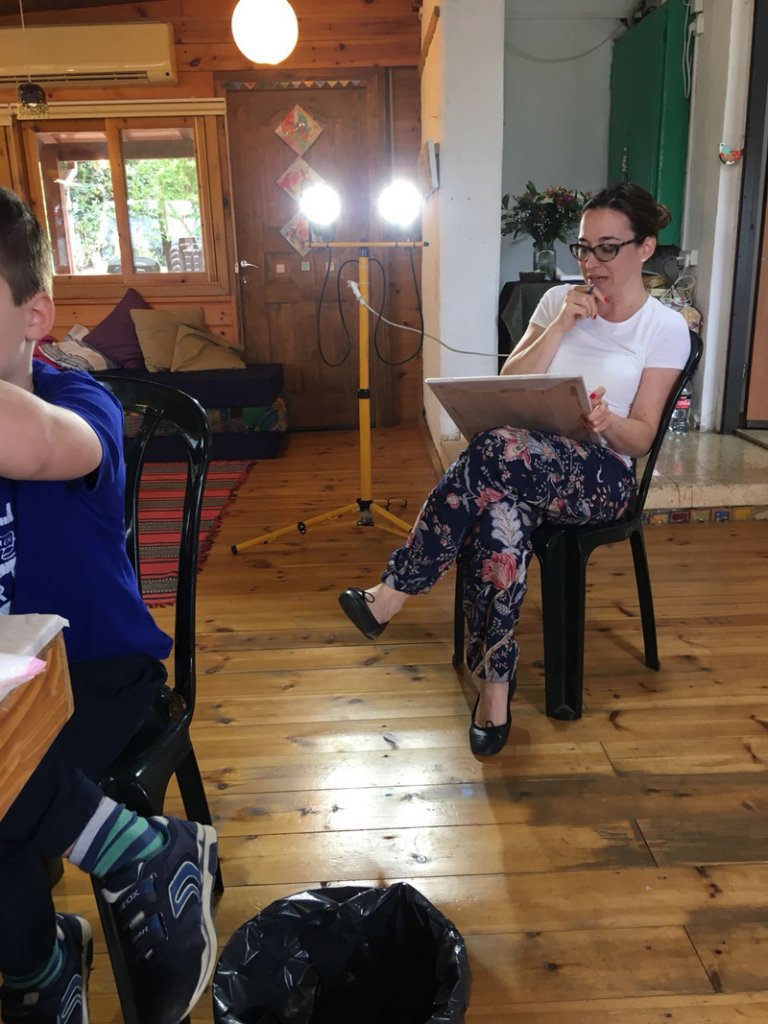 "To touch my inner child"
For adults only.
The "Master Workshop" is a direct encounter with me in my work space. In this session, you will get the most direct way to experience how to use of your senses. This is not a "lesson in painting" but a meeting with the child in you.

The activity time is about an hour and a half to two hours, there is no need for previous skills.

It is a meeting between a man and himself,
Through another way of conversation.
Instead of words – lines and shapes.
It is a sensory work.
Because painting is a language,
And that anyone who knows how to write can draw.
It touches my world as an artist, touching the great pleasure, I will try to give you the ability to see things "out of the box".
What happens in this meeting?
Behind the serious side there is a lot of laughter, and amusement .
I'll talk … and you will work.
Sitting, lying down, with or without music, with eyes wide open or closed.
Who does it fit?
For groups of friends or staff.
It makes a different connection even though you think you've known each other for years … it unites, and it leaves a group experiential memory.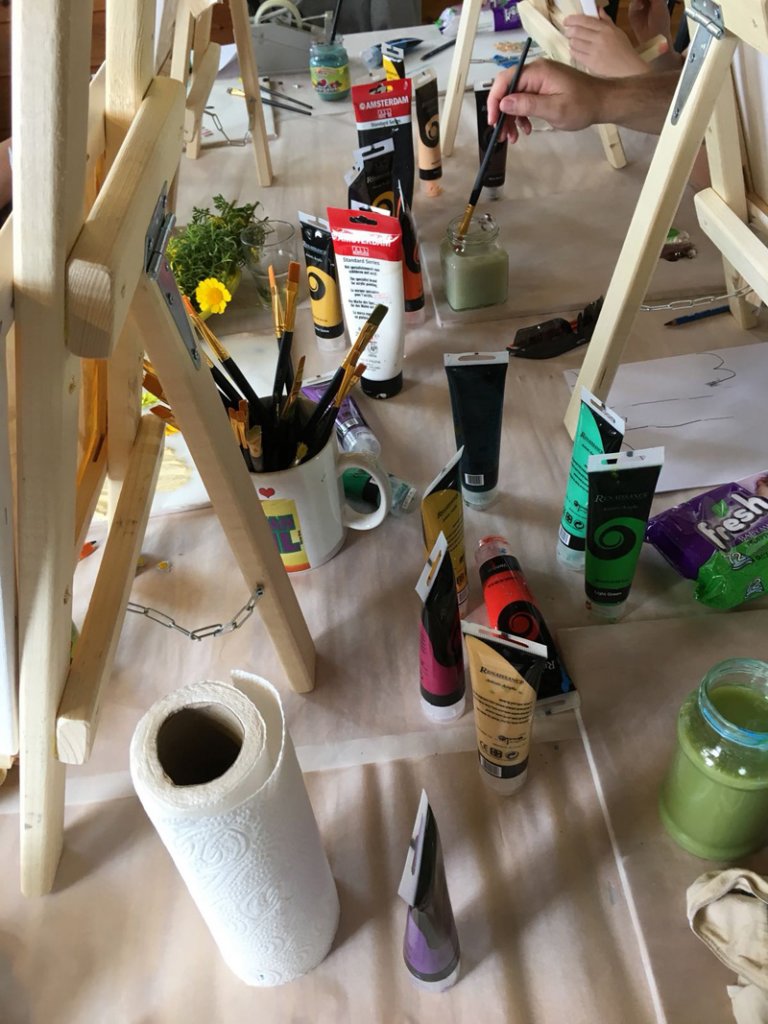 WE CREATE
Parents and Children Workshop.
The children are invited to select elements of clay (burnt in the kiln), brushes, paints and beads.
We will paint, work with wooden beads, and will create a work that will decorate the room or the garden.
Like: the dream-keeper owl, colored Hamsa, a magic bird, or a garden bells.
The children will take everything they have made home.
Each workshop lasts an hour and a half to two hours in a pleasant, air conditioned studio.
Click here for a photo gallery